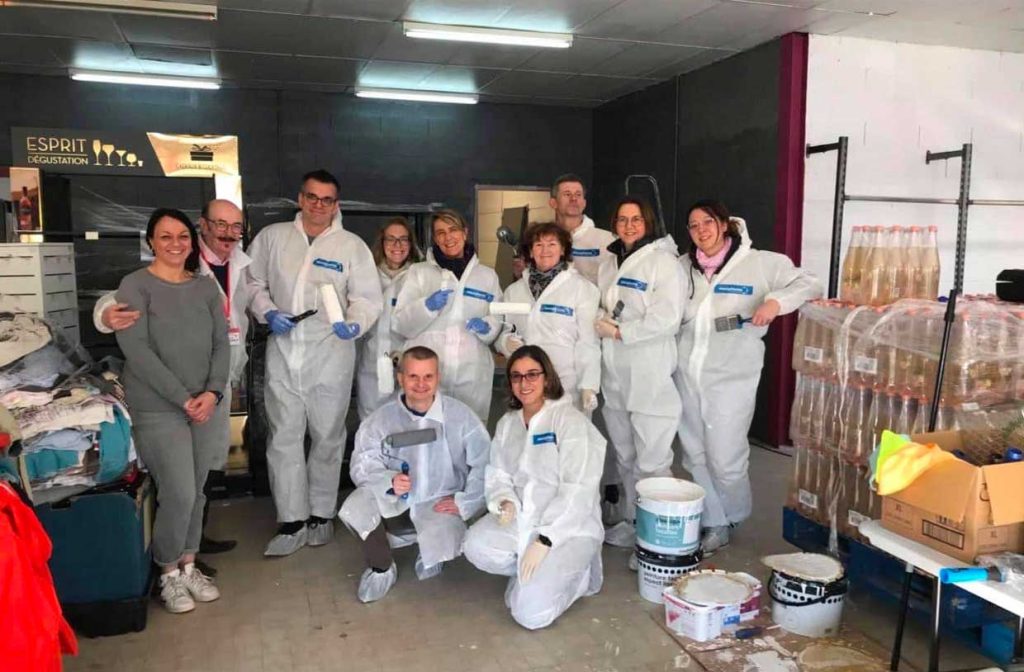 Within the framework of Corporate Social Responsibility commitment CSR,
Macopharma participated on February 6th in a solidarity day within Secours populaire Français Nord.
The program was organised as follows:
– Morning: Refreshment of the future solidarity market of the Villeneuve d'Ascq committee with the painting of the premises
– Afternoon: Visit of the premises of the Federation and organization of a snack for the benefit of the homeless public. Delivery of hats, scarfs and gloves in convivial atmosphere, collected the week before within the company thanks to the involvement of our employees.
Thanks to all the volunteers, members and collaborators involved in promoting the values of this solidarity movement!
We Support Life because it is at the very core of who we are Macopharma.