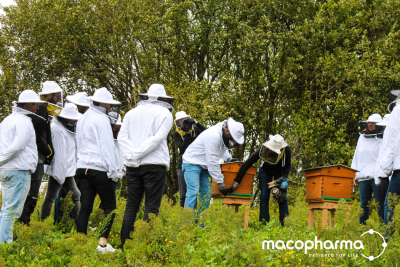 Friday October 25th was a great day for Macopharma. Our bee hives have been installed with the support of Beecity! In fact, it is important to underline that 40% of bees die per year. As a consequence, it is urgent and vital to protect them!
This is part of raising awareness on the issues of biodiversity and the environment, an important step of our CSR approach.
Under this action, the harvest of honey planned for 2020, will be sold for the benefit of a charity.
We continue to Support Life