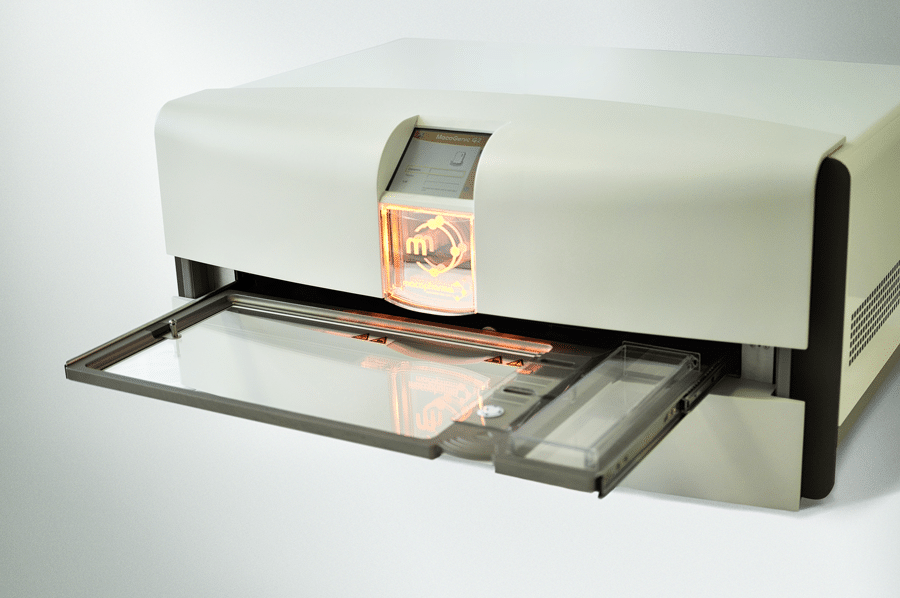 We are very pleased to announce that our last R&D studies on extracorporeal photopheresis (ECP) have just been published in the peer-reviewed international journal PLoS One and are now accessible on line.
Article entitled:  "A standardized methodical approach to characterize the influence of key parameters on the in vitro efficacy of extracorporeal photopheresis". Laulhé M, Lefebvre S, Le Broc-Ryckewaert D, Pierre M, Ferry A, Delorme B.  PLoS One. 2019 Mar 1;14(3):e0212835.
Our findings describe an original standardized methodology for the in vitro assessment of ECP that mimics the clinical procedure and uses the human lymphoma T-cell line as a model. By quantifying cell apoptosis, inhibition of cell proliferation, and 8-MOP consumption, we used this methodical approach to characterize the specific influence of key variables (notably in the composition of the cell preparation) on the in vitro efficacy of the cellular response to ECP. These R&D studies also represent a precious tool for the comparison of different conditions of use of our "off-line" system and open the door for the adaptation of our current photopheresis clinical protocol.
Click to the following link to get the full article on line: https://www.ncbi.nlm.nih.gov/pubmed/30822323