2022 will have been a pivotal year in the development and implementation of Macopharma's CSR strategy.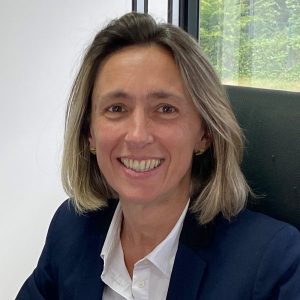 Caroline HERNU, Managing Director MACOPHARMA
CSR, a pillar of the company's strategy, has become a reality. This responsibility towards women and men, towards the planet and towards patients as a whole is something that we have carried and brought to life for a long time through our many actions, but the approach was not structured.
In 2022, thanks to everyone's energy, our CSR commitments have now been defined: through workshops bringing together employees from all countries and all departments, we are making progress.
We therefore drew up our materiality matrix together, listening to all our stakeholders (customers, suppliers, public authorities, associations, employees, etc.). This exercise combines our vision, our mission and the context of our activities. These discussions with our partners reflect our conviction that the blood industry must act collectively to have a real impact, so it was natural to involve our ecosystem in this process.
Once again, together, using the priorities of the materiality matrix as a starting point, we have defined our concrete and measurable ambitions for the entire scope of our activities: Governance, People, Planet and Patient.
We have a long way to go, the challenges are complex, and every day our decisions are now taken in the light of CSR issues.
And it is the enthusiasm of the people of Macos, the strength of our teams and their determination that will, I am sure, ensure that we far exceed the expectations of our plan.
This report covers the year 2022, but we're already looking forward to sharing with you the actions we've put in place since then.
Thank you to all our teams and partners!